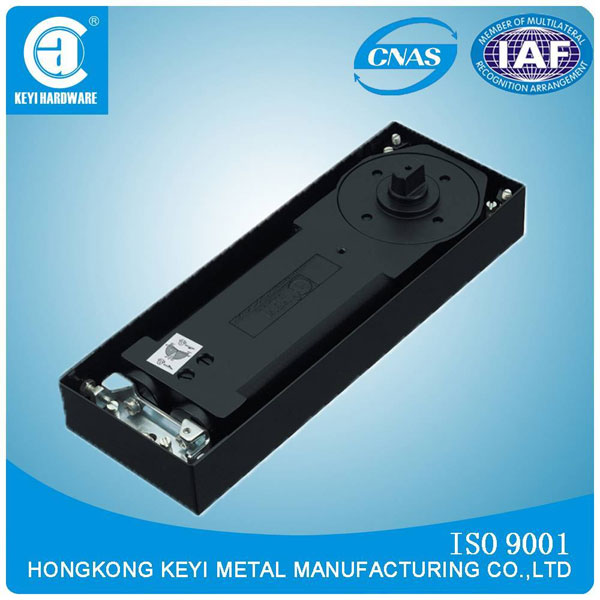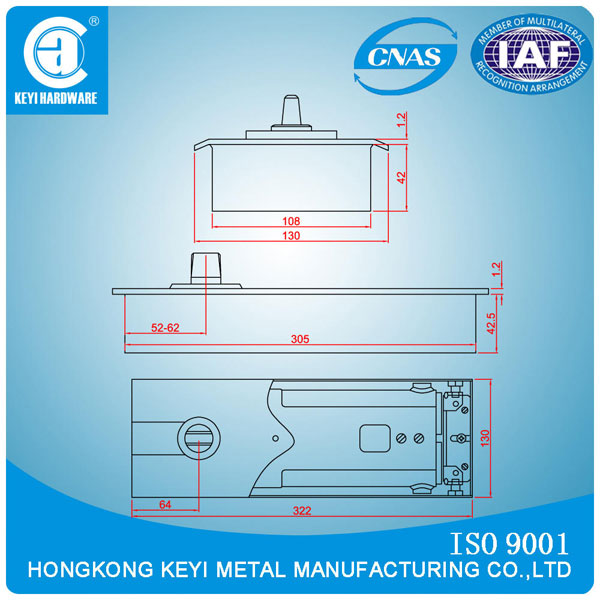 Hydraulic Floor Spring for Glass Door V-84
Model: V-84
Minimum: 500
Payment: L/C, T/T, D/P, etc.
Origin: Guangdong, China
Brand: KEYI
Function of Floor Spring
1. Can be automatically closed under the action of external force.
2. Closing speed can be adjusted.
3. Retention function.
4. Having door hinge action (the ground spring is also called the earth hinge).
Hot Product Features
1. Closing speed and latching speed adjustable,latching point accurately at 0&deg.
2. Double ways opening with smoothly movement and noiseless,105°stop-device.
3. Over 500,000cycles tested without any damage.
4. Because of special design, the bearing of the spring hinge had control.
5. The floor spring lighten the strength when opening and closing the door.
6. Applicable for glass doors,wooden doors,steel doors and the glass doors of metal frame and wooden frame.
7. Floor springs are widely used in office buildings, hotels and other comprehensive large buildings, as well as shops, banks and other public places.
About Our Company
1. We have a professional work team.
2. High-quality hardware accessories doors and windows.
3. Advanced production equipment.
4. Pass CE certificate,SGS certificate.
5. 100% product inspection.
Here, you can find the hardware accessories for your needs.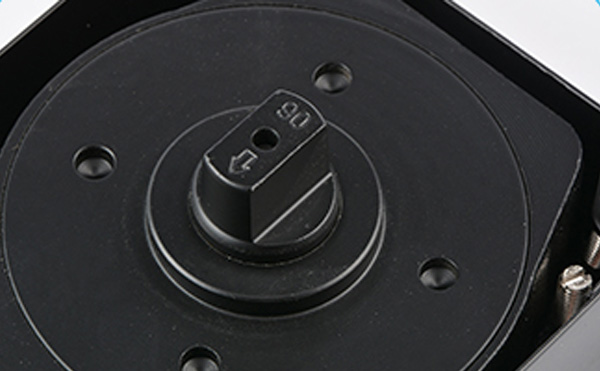 Changeable Head
Different head can be used for Asia, Europe, Middle-East makrets, etc. Satisfied with different demands.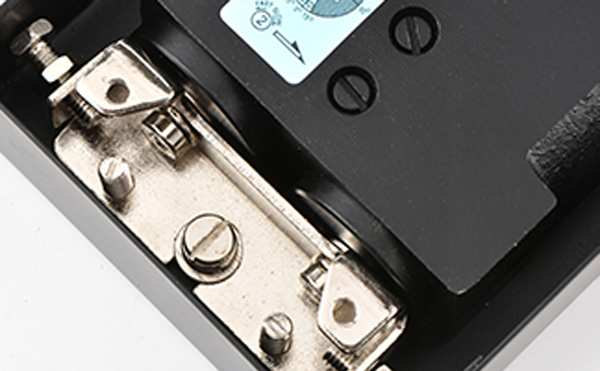 Adjustable Positions
The main body can be moved in 5mm left and right, up and down by loosing and tighting the screws.
Speed Control
The door's closing speed can be controlled with these screw holes.
Name
Hydraulic floor spring
Material
Stainless steel
Finish
Satin/ polish
Max Open Angle
105 degree
Max door Weight
95KG
Suitable Door Size
880*2200mm
Color
silver or can be customized
Plate Material
Ss201,Ss304
Caront size
35*30*23.4cm
Function
90° arbitrariness orientation function
Application
Hotels, office, home, apartment,etc.
Inspection
500thousand times
Suitable for
The left,right door open and single,double
action
CONTACT US


Gudangdong Gaoyi Building Materials Science and Technology Co., Ltd.
We are always providing our customers with reliable products and considerate services.
If you would like to keep touch with us directly, please go to contact us